September 8-11, 2020
Osaka, Japan
eScience 2020 brings together leading international researchers and
offers a platform for digital technologies to advance research –
from the humanities to the physical sciences.
Some academic disciplines are well advanced in exploiting digital technologies,
while others are just scratching the surface.
The aim of this conference is cross-fertilization across academic disciplines,
to advance academic research by fully exploiting the use of digital technologies.
Program overview
September 8 (Tuesday)
Workshops and Tutorials
Reception (planning)
September 9 (Wednesday)
Main Track
September 10 (Thursday)
Main Track
Conference Dinner (planning)
Septermber 11 (Friday)
Main Track
Venue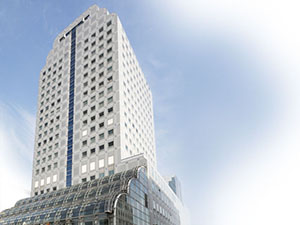 Senri Life Science Center
1-4-2 Shinsenrihigashimachi, Toyonaka, Osaka 560-0082, Japan
Workshop / Tutorial
call for workshop proposal will be announced.
Technical Sponsor